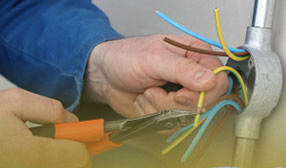 About Us
David Woodford Electrical Services is a family owned and operated business based in Frankston, Melbourne that has been providing quality electrical services for numerous years at affordable prices.

Although we specialise in residential electrical installations and maintenance, we have also worked on large commercial projects.

We provide a wide range of electrical services including installations & maintenance and pride ourselves on delivering quality work at affordable prices.

If you need fans, smoke alarms or any other electrical components installed, David Woodford is your best choice!

We also offer antenna installations, air conditioning services and a range of other electrical services.

Submit your enquiries online or call us today for a free quote and we'll work out a great offer for you!
Contact Us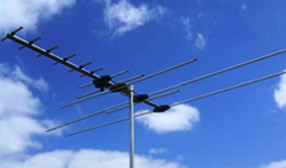 Antenna Installation
Are you looking for a qualified antenna installer?

David Woodford Electrical Services provides full antenna installations, upgrades and repairs.
Whether you've built a new house or just need an upgrade, we can provide all this and more.

Our qualified technicians are experienced in a variety of antenna installations, data and phone point installations, sound systems, video systems and hi-fi setup. We can install any electrical device or component you require.
We strive to provide a fantastic service to all clients. All work is carried out by qualified transmen and we also provide you with a guarantee.
Call us for a free quote on all your antenna installations and electrical component installations.
Click Here For A Free Quote!
Our Services
- Heating and Cooling
- Testing and Tagging
- Lighting Points
- TV Antenna Installation
- Commercial Services
- Surge Protectors
- Stove and Oven Repairs
- Exhaust and Ceiling Fans
- Phone and Data Points
- Smoke Alarms
- Power Points
- Safety Switches
- Split System Installations
- Security Cameras
Click Here For Our Services